Landscaping To Sell
With all the preparation of putting a home on the market curb appeal, or more specifically, landscaping and outdoor maintenance, can end up as a less than impressive afterthought. Throwing a few colorful perennials in the midst of overgrown shrubs and lackluster edging can come off as more of a last minute all-nighter than a cultivated piece of land. An integral part of curb appeal, a well-maintained piece of property can increase your home's perceived value by as much as 10%. Here's how to get it ready to sell...
OVERALL AESTHETIC
Front Yard. Right in line with good curb appeal, everything should draw your eye to the front door. Have a clean lawn, defined garden space, and fresh blooming flowers to welcome potential buyers as they approach. Use screening methods to hide things like trash cans, hose storage, neighbors, etc.
Back Yard. The main focus in the back are decks and patios. Buyers want a space to "hang out" and enjoy their yard in privacy. Luxury items like fire pits and pergolas make it a more welcoming space, and not just a yard with fence, but be careful not to spend too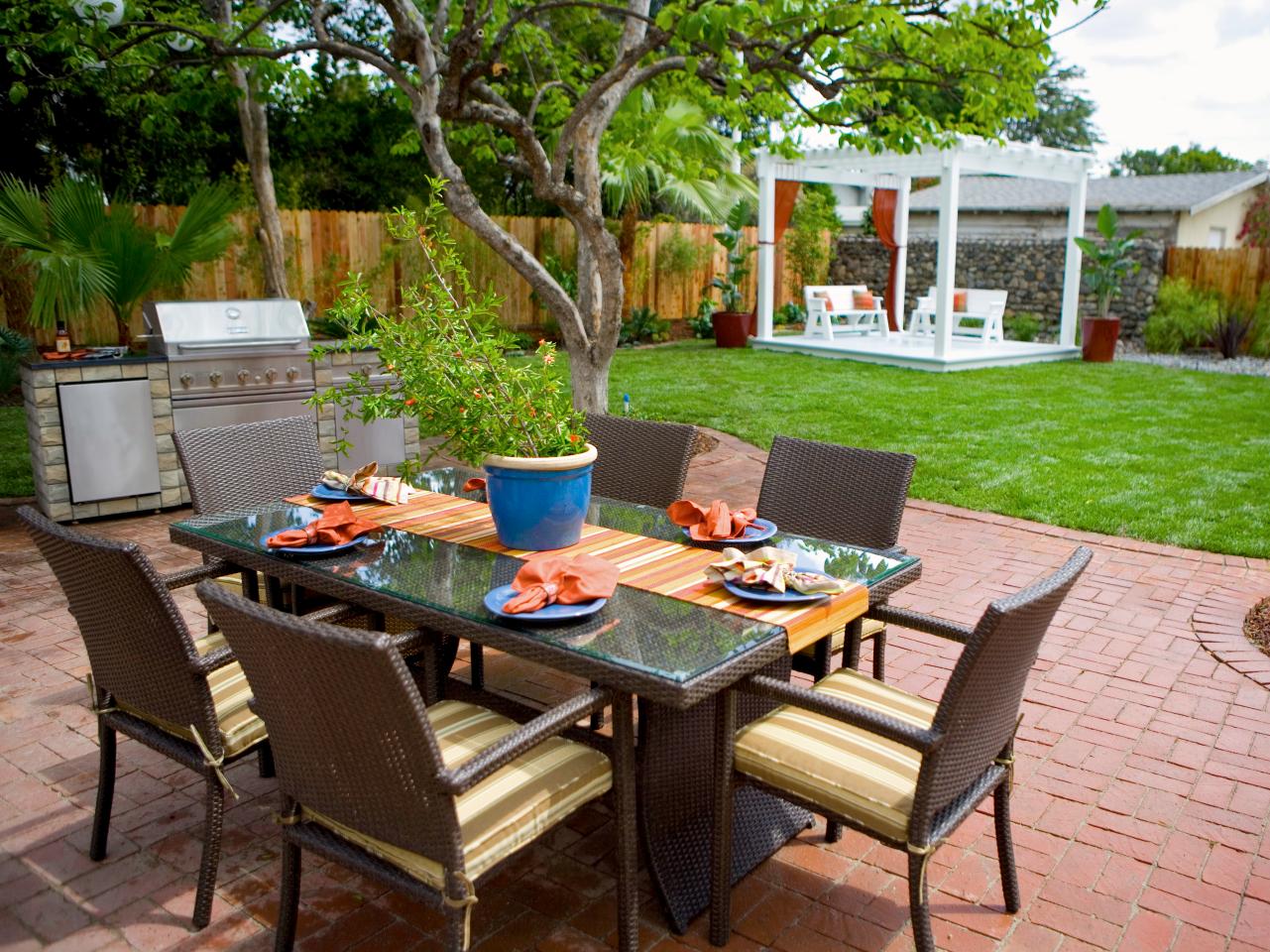 much on these as they are a personal preference. A good rule is if you have it great, but i you're not going to use it for yourself, don't spend the money to put something new in. If you have furniture, make sure its clean - a power wash and possibly new set of cushions go a long way.
Fencing. Most buyers nowadays prefer a fenced in yard. Whether they have kids, pets, or just like the privacy, many will calculate the expense of putting one in when considering an offer. That said, fencing can be expensive. Don't waste your money on chain link or stockade as they are very much personal preference. Board fencing is the most popular and will give you the best ROI, but again, it depends on your budget and what you are looking to spend it on.
PREP AND MAINTENANCE
Give yourself enough lead time. Good landscaping needs time to grow and cultivate, so start thinking and preparing 6 months - 1 year ahead of your projected sale time. You can seed and grow a lush green lawn in a matter of a few months, plus you'll need time to prepare the ground, lay dirt, seed and water. Again, not the end of the world, but you will lose major first impression points with only partially grown grass and huge patches of dirt.
Weed. The bane of all gardens and lawn care, weeds are an immediate indicator of a lack of maintenance. Concentrate on
flower beds, hardscapes (such as walkways, porches, patios) and grass. A spray of Weed B Gon every few days or after every time you mow should do the trick in a week
or so. If you're well prepared and give enough lead time Roundup will kill everything (bushes, grass, vines and weeds) but stunt growth in that area for a few months afterwords, so use with caution.
Mulch and Edge. Relatively cheap and easy to apply, a new layer of mulch on
your flower beds adds a nice fresh, dark contrast to brighten up your new plants and grass. Putting down a small layer as a final touch to your pots, garden and yard
edges really creates a completed look. In addition, edging your flower beds with clean defined lines can transform your yard, giving it a professionally landscaped quality.
Simplify. Stand in front of your home and look at the yard. Are their shrubs creeping out onto the sidewalk? Are your walkways and paths blocked giving low visibility to the front entrance and windows? Is there a cohesive look to the plants and trees or just a random bulk here and there? Trim back or remove entirely any overgrown flowers or plants that are out of style. The cleaner and simpler you can make your garden, the more flexibility and success you will have later when doing the final planting.
GROWING AND PLANTING
Grass. Your two main options here are seeded grass or sod. With a short time frame, sod is the more expensive option but gives the look of a full lawn immediately. You will also need to hire help for installation. If you have the time, seeded grass is the way to go. Though it takes some time and attention to grow, if done right yields a thick, lush lawn with deep roots and longevity that can't be guaranteed with sod. Seed is also much easier to do on your own, and the cost of hired help can often times be avoided.
Garden Plants. Think simple and elegant. Most local nurseries and home improvement stores will have knowledgeable employees that can help guide you. Chose plants that grow well in your area and aren't going to be a hassle to maintain. Buyers might be turned off when walking up to a beautiful garden full
of exotic plants that take a lot of maintenance. Try to avoid too many different types of plants and colors as well - two or three colors give a clean classic look while still brightening up the yard.
Potted Plants. As these are normally seasonal, feel free to have a little more fun with color and variety. Symmetry is really the key here. For example, two large pots with a symmetrical array of flowers really upgrades the entry and gives the buyer something exciting to look at as they linger in the doorway.
FINAL TOUCHES
Landscaping really is the most important piece of curb appeal. For more on how to bring it all together, check out my post on: 5 Ways To Increase Your Curb Appeal to get tips on features like lighting, hardware and paint among others.
Thinking of selling? Talk to Faira! We take care of everything you need to sell your home - free! Our modern, transparent process is changing the way homes are bought and sold in Seattle.
Learn more about selling your home with Faira